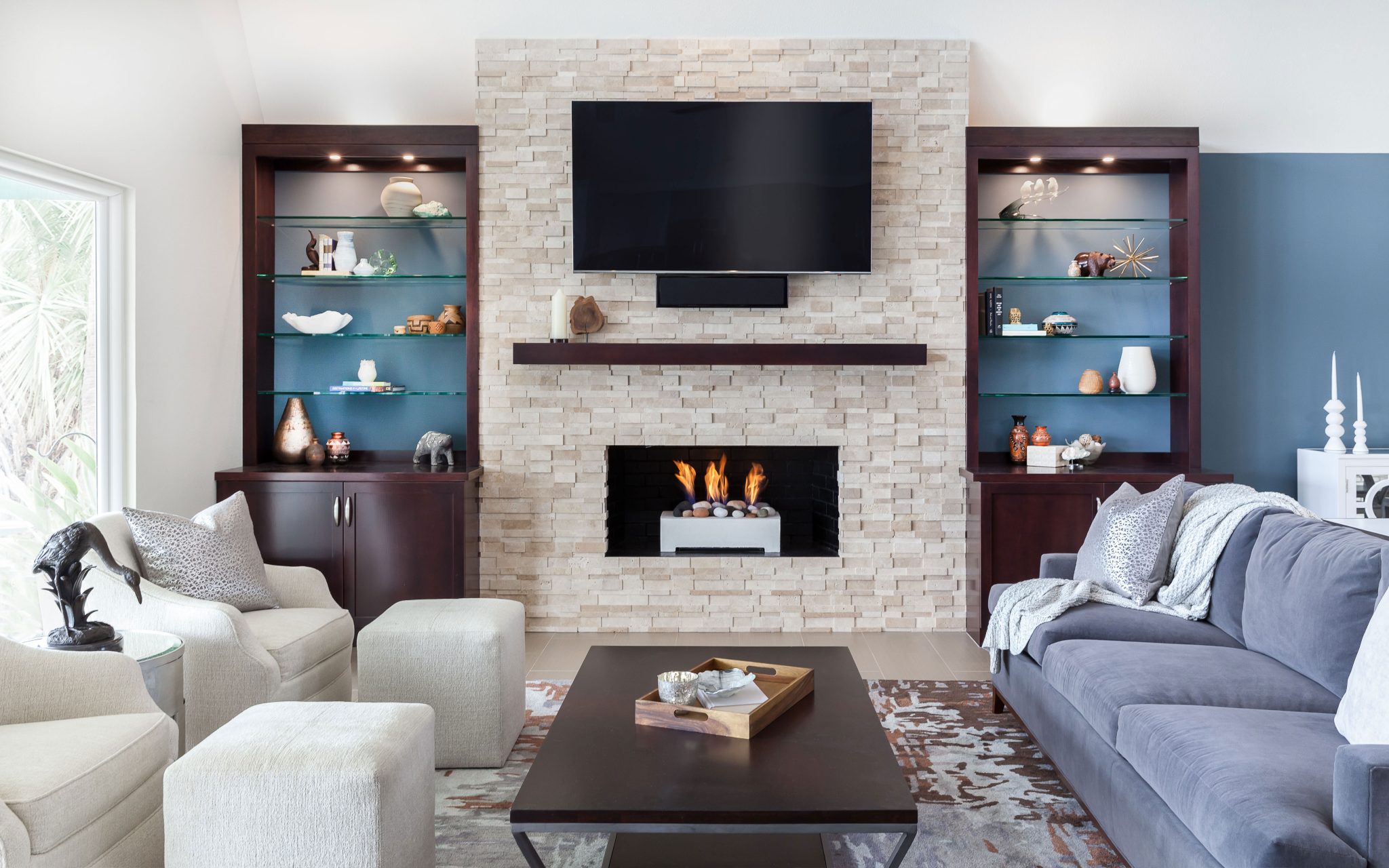 Updating the design of your fireplace is often a simple way of updating the style of an entire room. It can either be classic and understated, or bold and make a style statement. A lot of it depends on your design style. If you don't know your design style, you can take our quiz here! If your design style is on the contemporary side, you might go with a flat-face fireplace design with either a simple mantel or no mantel at all. If you are on the traditional side, go for brick or stone fireplaces with a more ornate mantel. It's that simple!
One of the easiest ways of updating your fireplace is by painting it! If you have stone, brick, tile, or drywall on your fireplace, you can consider painting it to give it a whole new look. If you don't feel comfortable doing this yourself, we recommend contacting a faux-painter! Another super easy way of updating your fireplace is updating the mantel. You can buy stand-alone mantels from Etsy, hardware stores, or even some retail furniture stores!
If you're ready for a larger project, you can also retile your fireplace with something new, or completely change the shape or size of your fireplace! Or, depending on your design style, take out an existing built-in fireplace altogether and replace it with a stylish free-standing fireplace.
Now, here are some images we curated to inspire you with what is possible when it comes to fireplace design – enjoy!
Which fireplace design is your favorite? If you want to redesign your fireplace and need help, feel free to reach out for a Discovery Call where we can tell you about our consultation options! Book a call here. Until next time…
XOXO,