You've probably never thought much about sofa arm styles, but each one lends itself to a different design style – and there are many! In fact, this small detail impacts the overall style of a room immensely, even if you don't notice it right away.
If you've taken our design style quiz, you already know your interior design style. If you haven't taken it yet and you're wondering what your design style is, go take the quiz here!! Once you know your style, you can start to understand how different arm styles fit well with certain design styles.
For example, the straight lines and simplicity of a track arm fit well with more contemporary design styles, whereas the curve of a panel or English arm style fits with more traditional design styles. Scoop styles are a good mixture of the two. Therefore, these fit well with more transitional styles.
Learning about arm styles can help as you shop for sofas or chairs in your style! Below are the main arm styles we use on a regular basis. Of course, you can change the width of these arms, add padding or nails to adjust the style even further!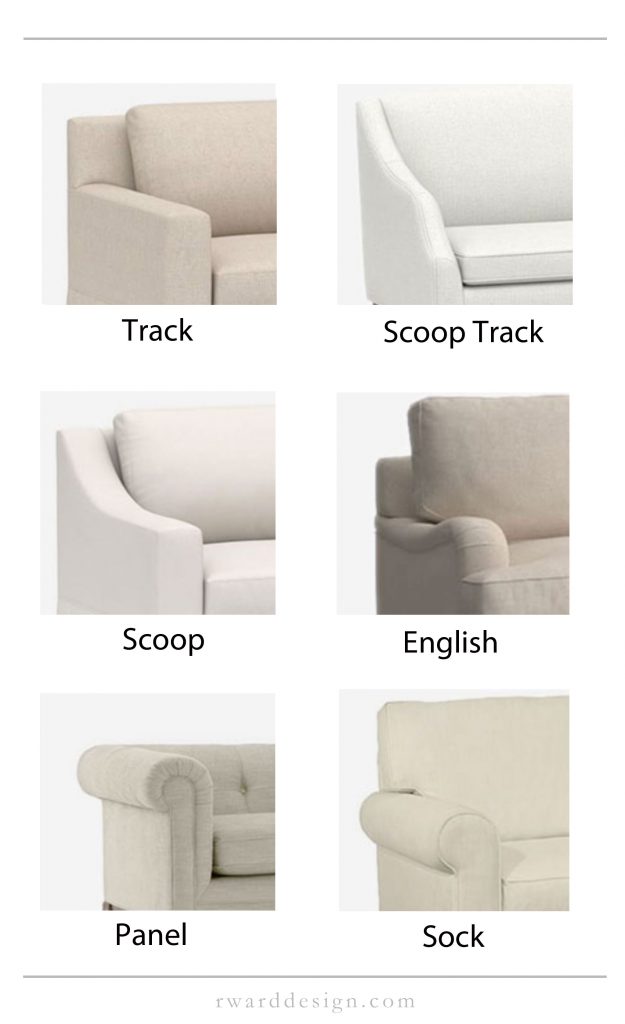 We hope you find this helpful! If you're taking the Home Design Coach course, this will really come in handy during week 3!
XOXO,