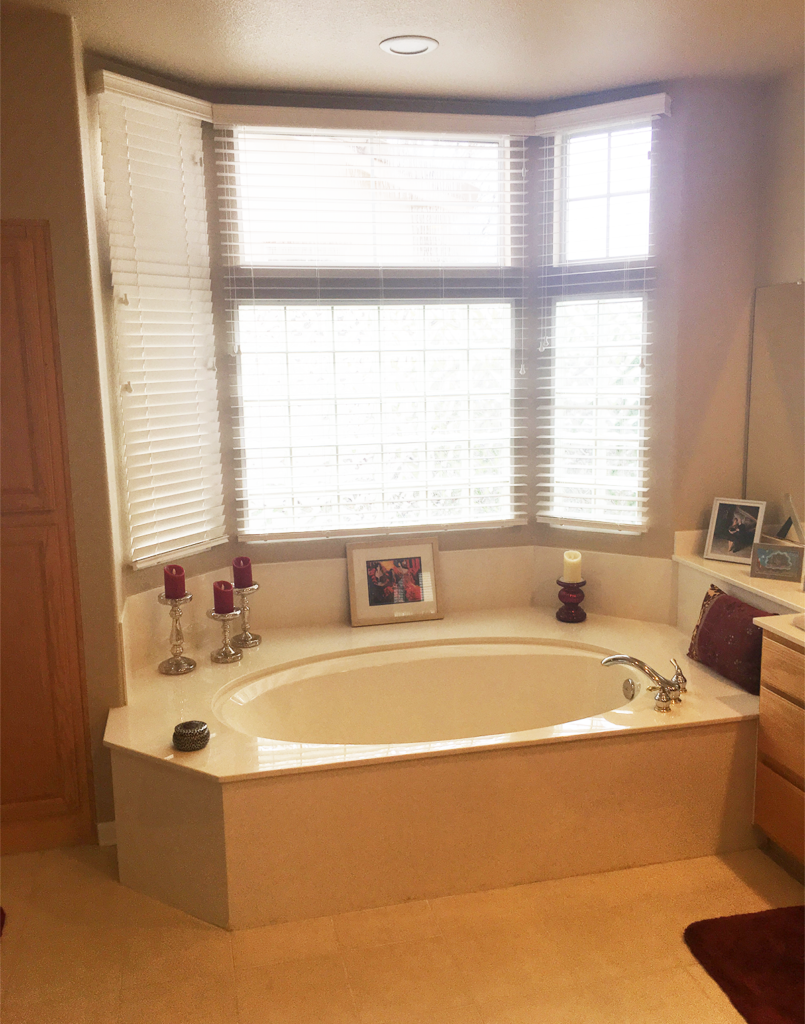 Bathroom Design
For this project, our client wanted to keep all of the plumbing fixtures in their existing locations, but update the space to make it more beautiful! She was a fan of glam, so we got the sparkliest tile we could find, and went to town! She also wanted a statement light fixture over her bathtub, so we found the one pictured below, which really pulled the whole design together.
We updated the cabinetry and selected all new countertops and window coverings that supported our vision for the space. The shower was cramped, so we made it feel more open with glass doors. We also added a door to the room, because originally there wasn't one!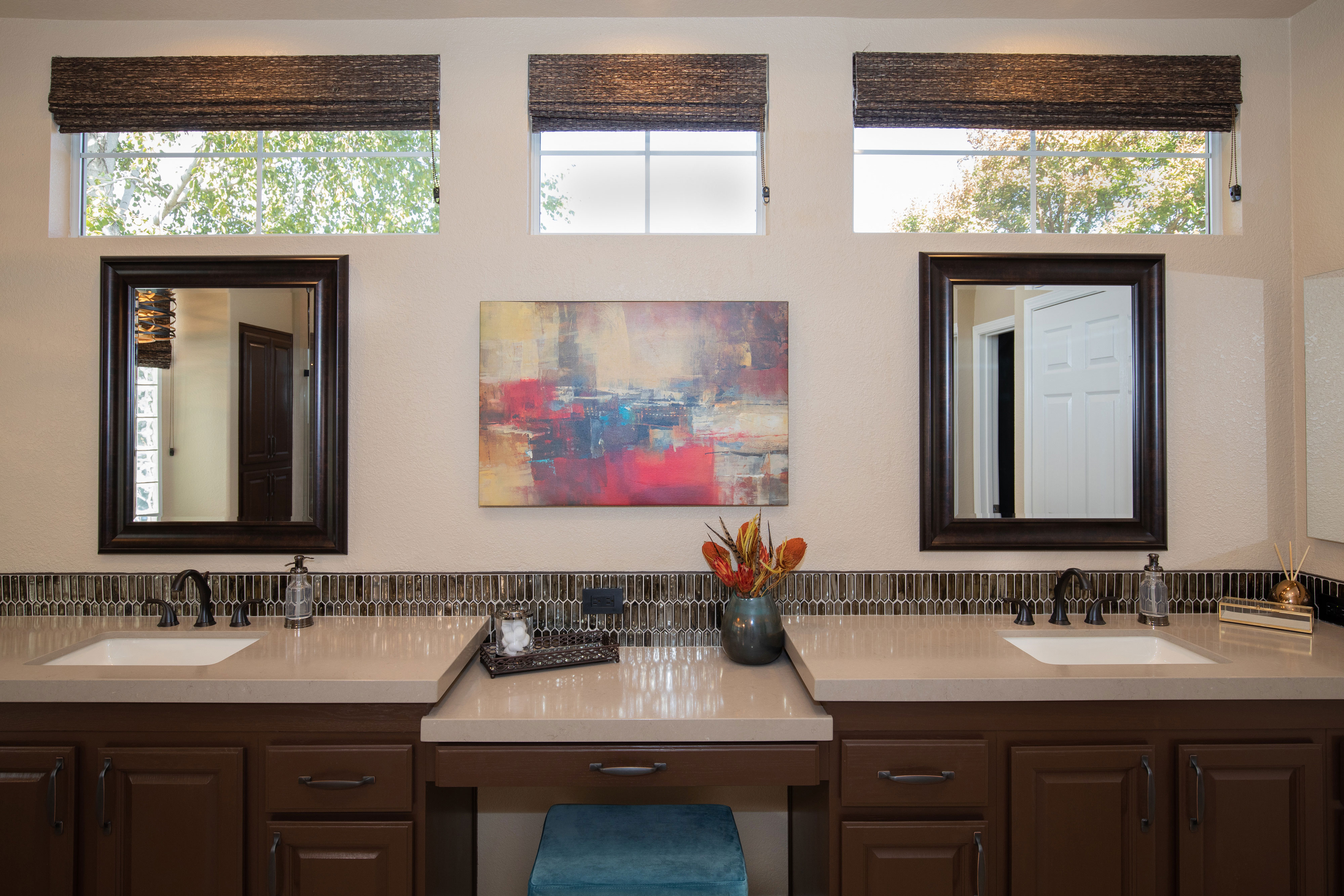 We think this project turned out absolutely stunning – let us know what you think! And check out the full project here!
XOXO,