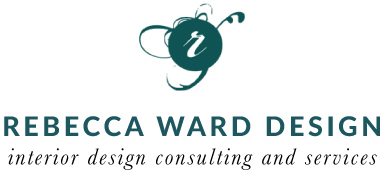 REBECCA WARD
Owner and Principle Designer
The field of Interior Design has always been a natural fit for Rebecca. Even before pursuing a degree in the field, she designed rooms for her friends and family. Rebecca further developed this passion through education, and then sharpened her skills through experience with internships. After graduating from CSU Sacramento with a Bachelor of Arts in Interior Design, she began her career as an interior designer in a Sacramento firm and never looked back.
Rebecca has been designing in the Sacramento area for over 10 years. She gained experience working under several successful designers and architects before founding Rebecca Ward Design in 2007. She is a certified interior designer (CID) in the State of California, and has passed both the National Council for Interior Design Qualification (NCIDQ) exam and the California Codes and Regulations (CRE) exam. She is a member of the National Kitchen and Bath Association, and a professional member of the American Society of Interior Designers, where she has served as a board member for her local chapter.

As a designer, Rebecca absolutely loves being creative for a living, but she also has a passion for education. Mentoring emerging professionals and students has always been important to her. In addition, she educates clients about the principles of design so that they can better understand the process and solutions she presents for their project.
Rebecca has experience working with many styles of Interior Design, including contemporary, modern, transitional, and traditional. She cultivates each client's style, designing rooms that express his or her taste and personality, and maximize the space. She brings her passion and love of design to every project, enjoying each creative challenge presented.
LEAH CONNOLLY
Senior Designer
After discovering a love for crafts and creativity at a young age, Leah took her first art class in junior high and found her passion. She continued to take studio art classes throughout high school, developing skills in perspective drawing and color theory. Her attention to detail and love of HGTV led her to pursue an education in the world of design, at the University of California, Davis. While there, she took several classes in drafting, lighting, graphic design, landscape architecture, and commercial & residential interior design, which helped her to land two internships with well-known Sacramento design firms.
In December of 2014, Leah graduated with a Bachelor of Arts degree in Design, and a minor in Spanish. While searching for her full-time calling, she began gaining experience by working as a part-time assistant for several Sacramento designers, helping out with everything from furniture and finish selections to CAD drafting and plan sets. One of those designers was, of course, Rebecca Ward. After about a year of working together on an as-needed basis, Leah joined the team as a full-time Associate Designer.
Leah finds her inspiration at the bottom of a cup of coffee, and in her many travels around the world with her husband. She loves getting to know clients, connecting with them, and taking the time to figure out what they value most in life and in their home.
LILLIAN JANIK
Junior Designer
We recently hired our intern! We liked her work ethic and style so much, we couldn't pass up the opportunity to bring her onto our team. Stay tuned for more info, a bio, and a photo – coming in about a week! Thanks for agreeing to be a part of the team, Lilly!