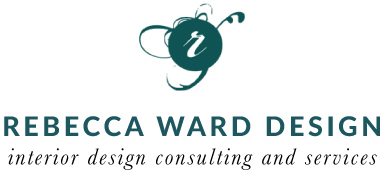 OUR DESIGN PROCESS
Step 1: Initial Consultation
At the first meeting, we meet with the client at the project site to define the scope of the project. The first time consultation fee is $250, and usually lasts about an hour or so.
At the initial consult, we'll:
Determine the client's design style, preferences, & color palette

Determine the use of space and the client's lifestyle needs

Discuss specific design solutions for the spaces involved

Establish the budget, timeline, priorities, and project scope

Review the RWD design process with the client, including next steps
The average furniture budget per room we suggest to clients is $15,000-$25,000. A full kitchen remodel can cost $40,000 to $100,000 or more when new cabinets are involved. The budget also depends on which details are most valuable to the client. Due to the nature of our work, we can't provide construction-based estimates prior to obtaining bids from contractors. However, this post should help to break down the costs of an average project.
Step 2: Signing the Contract
After the initial consultation, we'll assess the project scope and estimate the number of hours we expect to spend on the design, based on past projects. Our hourly rate is $175, and hours are billed on a monthly basis. Then, we'll draw up a contract to be signed by both parties. Ten percent of the estimated design fees are due upon signing (as a retainer) and will be applied toward final invoices. Once we've received the signed contract and deposit, we'll move on to the Design Concept phase.
Step 3: Design Concept
This part of the process includes: taking measurements of the space, drafting new layouts and elevation drawings, selecting specific pieces of furniture, rugs, window coverings, plumbing fixtures, appliances, flooring, tile, countertops, etc. We can work with any aesthetic, so each space reflects the client's specific style.
Typically, we meet with the client at least once during the design concept phase to make sure everyone's on the same page. At our final meeting, we'll bring fabric swatches, flooring samples, paint colors and other specifications needed for the project, and walk the client through all of the final design decisions. We'll also have exact pricing on all specified furniture and decor items ready to go upon client approval.
Step 4: Design Implementation
When we've completed the Design Concept phase and the client is ready to move forward, we'll take a 75% deposit on anything purchased through Rebecca Ward Design. Plumbing fixtures can take up to 6 weeks to arrive, and furniture typically takes 8-12 weeks to deliver. At this time, we'll also collect construction-based estimates from contractors, and secure their services as needed for implementing the design. We have several contractors we typically recommend, but we can also work with other construction teams as specified by the client.
For projects involving large amounts of furniture and accessories, we typically try to coordinate everything to arrive on the same day to allow for an exciting "reveal" on installation day. This includes accessorizing and staging new and existing items.
Now it's time to enjoy a newly designed home that has every detailed designed with you in mind!
We look forward to hearing from you and getting started on your project! All project sizes and design styles are accepted by Rebecca Ward Design.