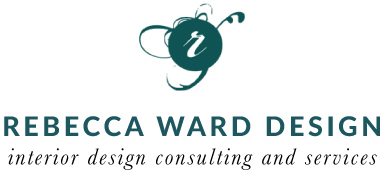 OUR 8-STEP DESIGN PROCESS
During the Project-Starter Consultation, we'll walk through your home with you and discuss your likes and dislikes in each space. Our designers will sketch layout ideas, select paint colors, determine your style preferences, and start coming up with specific solutions for each problem area. Toward the end of the meeting, we'll review the contract and process with you. After the meeting, we will follow up with an estimated total of design hours it will take to complete the project, based on our hourly rate of $225/hour. The Project-Starter consultation has a flat fee of $600 for up to two hours.
We also offer a Color Consultation, which is a great option for clients who prefer more of a DIY approach. During this consult, we select all paint colors for the home and suggest accent colors to incorporate in furniture pieces and décor. After the meeting, we will follow up with a written spec sheet for your painter, and mail you sample color cards of our selections. The Color Consultation has a flat fee of $350 for up to one hour.
Once the contract has been signed by both parties, we'll schedule a time to come back to the project site to sketch out and measure all of the rooms involved in the project, take photos of the existing space, and answer any questions that may have come up since the consultation. We'll also recap the scope of the project, so that everyone is on the same page as we get started.
Our team will begin creating floor plans and elevation drawings, source finishes and fabrics, and selecting furnishings as necessary. All selections will be compiled into Design Boards and AutoCAD sheets as required, and samples of all finishes and fabrics will be ordered, so that the concept can be easily presented to you in a way that is visually appealing and engaging.
We'll conduct a mid-point meeting at our office to present the design concept to you, and confirm that the project is moving in a direction you love. Our designers will take note of all items that are approved and disapproved during the meeting, so that adjustments can be made post-review.
After the mid-point meeting, if necessary, we'll revise any drawings and reselect any items you weren't in love with. Afterward, a final presentation of the design concept and selections, along with furniture estimates, will conclude the conceptual phase of the project. Due to the nature of our work, we cannot provide construction-based estimates until we receive bids from contractors.
We'll send invoices for all of the items to be purchased through our company, and collect a deposit. We'll then place orders and keep you updated on estimated arrival dates. During this phase, we will also obtain any construction-based bids you may require, which you can then assess before proceeding. Once construction begins, we will ensure that your contractor utilizes our drawings and specification sheets for a smooth remodel process.
After any construction-based phases of the project are wrapped up, we'll bring in a cleaning crew to tidy up your home. Once all of your new furniture and decor has arrived at our warehouse, we'll set a date and come to your home to deliver and install it for you. Our team will also accessorize and style your home to complete the look.
After install day, if there are any deficiencies that need to be resolved, we'll wrap up the project by walking through your completed home with you and any contractors who need to be present. During this meeting, we'll create a plan to make sure that all of your needs are met in the most efficient and professional way possible. Once you're satisfied, any outstanding invoices will be sent out to finalize the project.